bassa reggiana – european projects
Young children, public spaces, democracy Education and Culture Lifelong learning programme, COMENIUS KA2 2014-2017
BRIC is a research project funded by the European Union that involves Italy (Azienda Servizi Bassa Reggiana), Sweden (Barnpedagogiskt Forum) and England (Anglia Ruskin University), coordinated by Tim Waller, professor at Anglia Ruskin University in Cambridge
The research intends to focus attention on the relationship between educational services, childhood and public spaces of the territory and, in particular, on the dialogue that can be established between them in order to make the country a possible educational and participation scenario.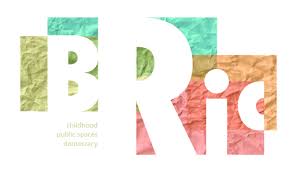 Whatch the video about the BRIC's italian experience in Swiden and with Bassa Reggiana's partners.
Parents has been involved by the beginning of the project to the end.
In Sweden with teachers and children talking about pubblic spaces
Progettinfanzia, via Bellini 7, 42016 Guastalla – info@progettinfanzia.it
C.F. 90011780351 – P.I. 02199190352